Applies to version: Version 6.x
Continued use of SimpleSYN after trial expiration requires the purchase of a license.
After the purchase a license file will be issued. Save the license file onto your hard drive. Click in the SimpleSYN main window or in the dialog with the remaining trial time onto the link "Activate". Select the license file saved locally onto the hard drive. If the license file is valid, the full version of SimpleSYN will be unlocked.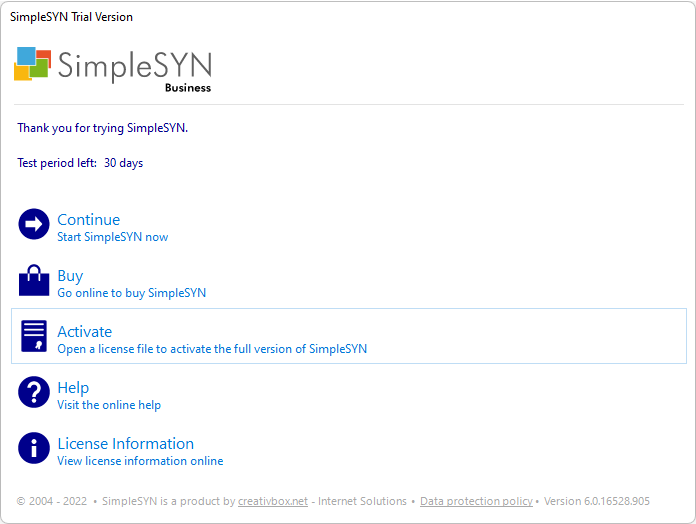 Image 1: Activate SimpleSYN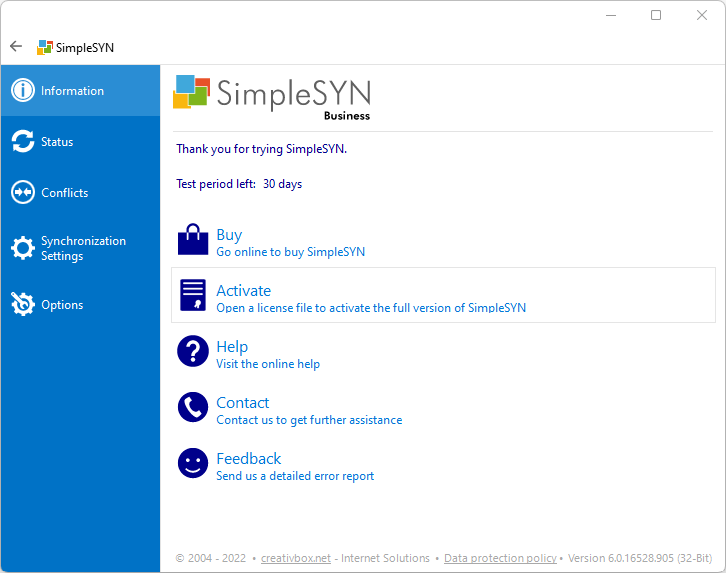 Image 2: Activate SimpleSYN