Applies to version: Version 6.x
There is a permanently available status overview under the menu entry "Status". It shows which Outlook® folder are actually being synchronized in which direction.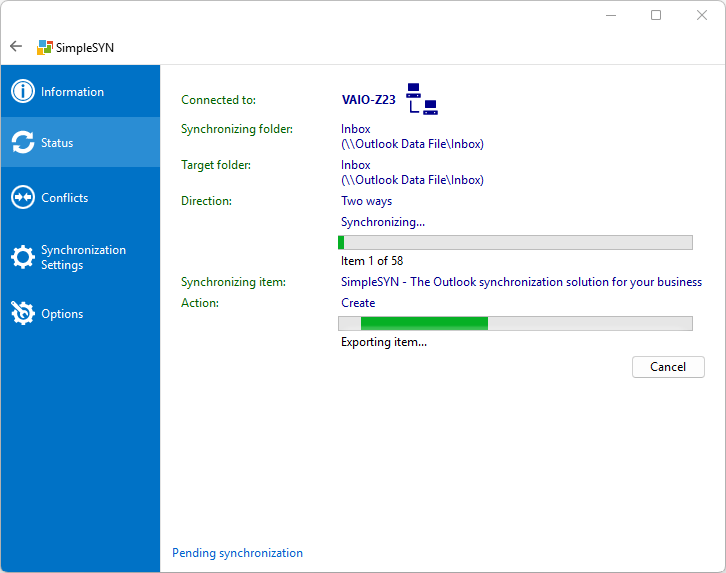 Image 1: status overview
On the status page information and warnings about the found firewall settings and connection errors are also shown.
It is possible to cancel the synchronization of a single Outlook® folder. Click on "Cancel" to stop the synchronization of an Outlook® folder. The data in the affected folder will not be synchronized completely.
Pending synchronization
Click on the menu entry "Status" and afterwards on "Pending synchronization" to view all Outlook® folders currently marked for synchronization.
To remove a folder from the list of pending synchronizations, right click a folder to open a context menu. Click on "Do not synchronize" to remove the designation for synchronization.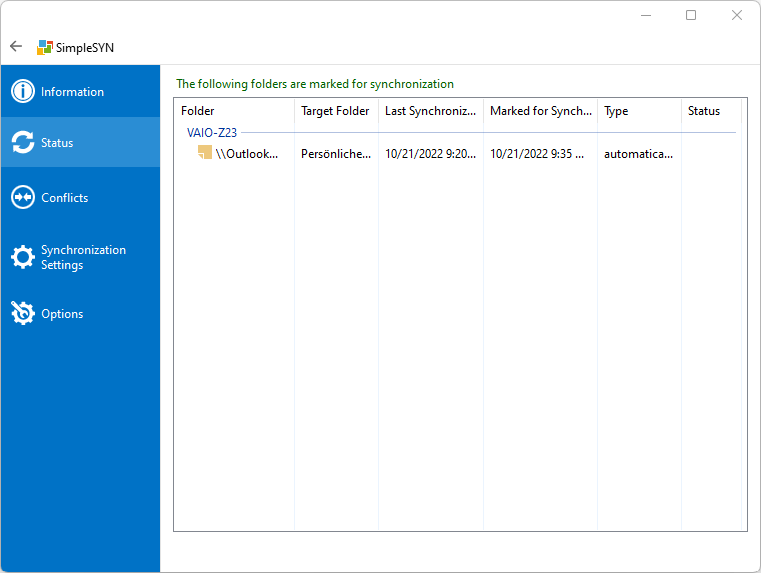 Image 2: Folders due for synchronization