Applies to version: Version 6.x
The trial version of SimpleSYN is useable without restrictions for 30 days. During the trial, a dialog indicating the remaining time opens when starting SimpleSYN.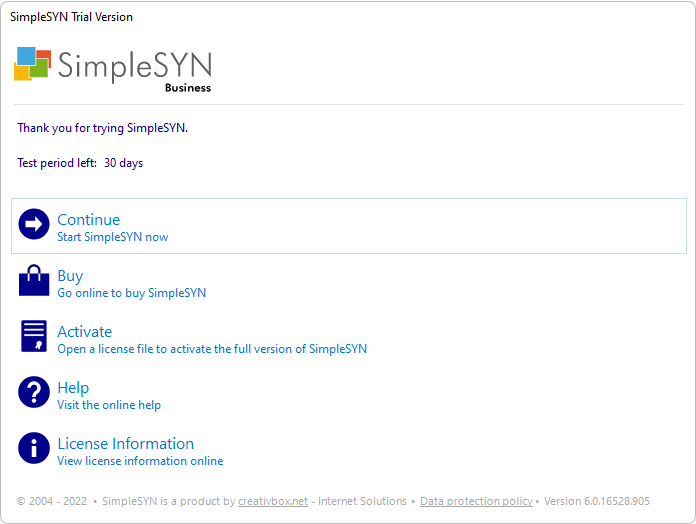 Image 1: Trial
This dialog needs to be confirmed manually at each start of SimpleSYN to be able to use SimpleSYN. For this click on the link "Continue".
At the end of the trial the link "Continue" will be exchanged for the link "Close SimpleSYN" and SimpleSYN cannot be used anymore.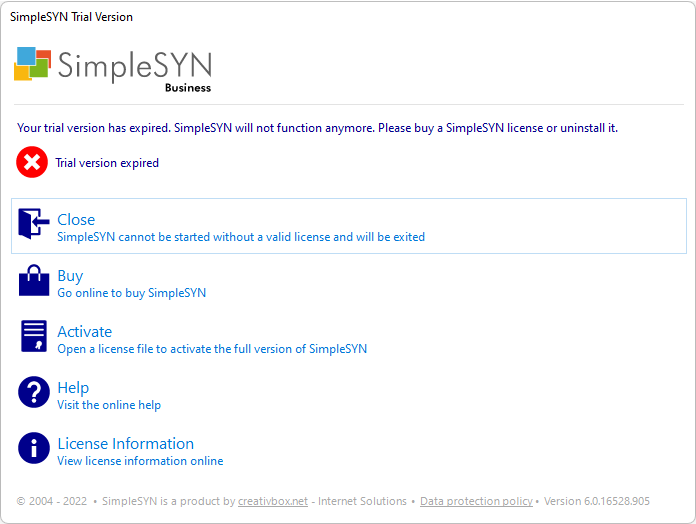 Image 4: Trial expired
Buy
Click onto "Buy" to open the SimpleSYN-Website with information about the purchase of SimpleSYN.
Activate
Click to open a dialog in which to open a license file. With the help of the license file the full version of SimpleSYN will be unlocked. This dialog will not be shown again afterwards.
Help
Click to open the online help.
License Information
Click to open the licensing terms.