Applies to version: Version 4.0, Version 5.x
To open the SimpleSYN main window, start SimpleSYN and double click onto the SimpleSYN symbol in the Windows® notification area. Alternatively right click the symbol and select "Open SimpleSYN".
The information page shows the license information or the remaining test time as well as links to the online help.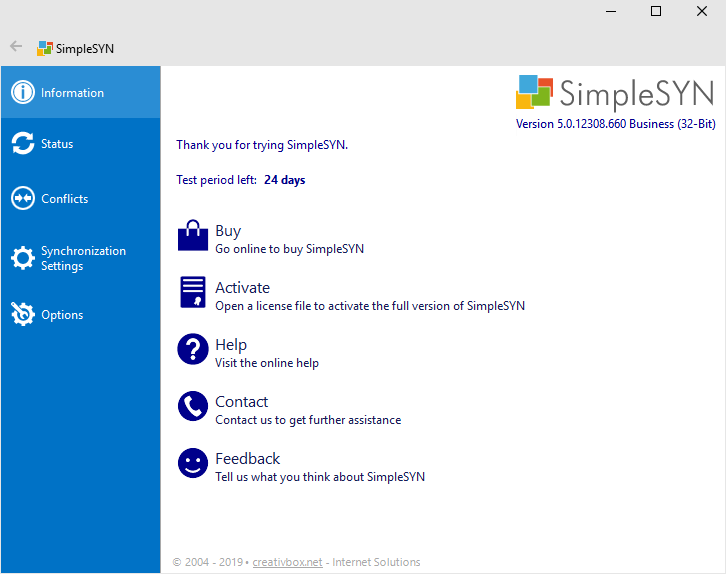 Image 1: SimpleSYN main window
Buy
Click on "Buy" to open the SimpleSYN web page concerning the purchase of SimpleSYN-licenses.
Activate
Once a SimpleSYN-License has been purchased, click on "Activate" to open the license file. The SimpleSYN-test version will be unlocked to the full version.
Help
Opens the online help.
Contact
Should help be needed, click on "Contact" to open the SimpleSYN contact and support web page.
Feedback
You have suggestions for improvement or features, or you would like to give us critiques or praise? Click on "Feedback". We are always pleased to hear from you.